Department of Civil Engineering
Civil Engineering is a professional engineering discipline that deals with the design, construction, and maintenance of the physical and naturally built environment, including works like roads, bridges, canals, dams, and buildings. For a developing country like India the basic requirements to expedite the overall development are as under:- Development of Infrastructure like Roads , Railways, Transportation, Docks and Harbours.
Keeping such requirement in mind competent and experienced faculty of civil engineering department prepare the student by giving ample assignments conducting test, setting more field work practice, arranging field trips these excercises goals enhance the visualization of usage of modern technology in different fields and also in the field of testing of various building materials.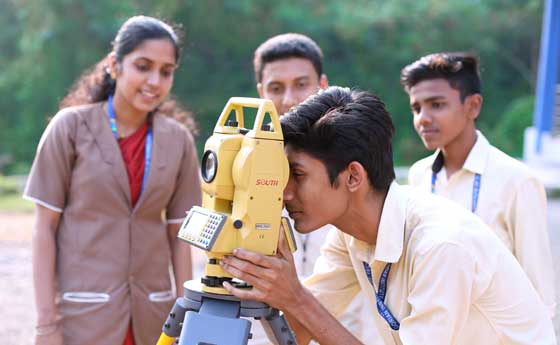 Our
Vision
To become a Centre of Excellence in Civil Engineering that produces socially. committed and technically competent civil engineers with entrepreneurial skills and social values to meet the future industry demands.
Our
Mission
To mould our students to become competent civil engineers of high caliber, technical skills and ethical values to serve society.
To mentor students for innovative thinking with relevance to entrepreneurship.
To promote critical and creative thinking in building engineers to face the challenges of the future.
To conduct regular interaction with industry and industry experts.
PEO'S
PEO 1: The graduates will be able to become professional civil engineers with technical skills and ethical values who can work in a team for the betterment of society.
PEO 2: The graduates will be able to excel in their professional life or entrepreneurship by finding solutions to challenging tasks through critical and creative thinking in a sustainable manner.
PEO 3: The graduates will be able to work in both inter and interdisciplinary endeavor's in industries for the welfare of society